Visit the Official Site - Prostockmaster.com
Prostockmaster is a free software tool to streamline the process of keywording and uploading images (via a subscription to the lightburner syndication service) to microstock sites. It currently supports several microstock agencies including: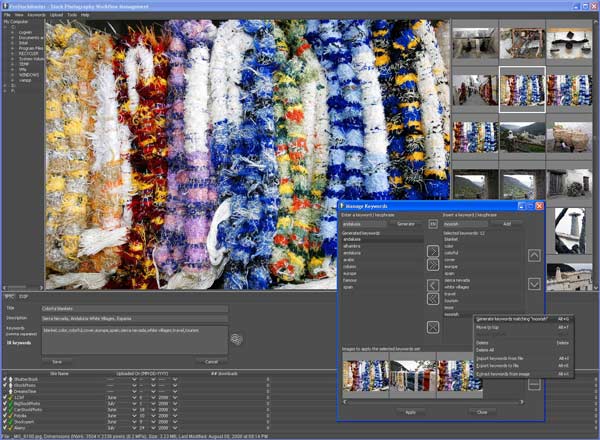 Review

The software is free (there was previously a charge if you wanted to upload more than 5 images per day, but since 2013 you need a subscription to the lighburner syndication service). It allows the automatic upload of entire folders of images to multiple agencies with a single click.
There is a built in keyword, title and description editor to modify the IPTC / EXIF details ready for upload so that you don't have to add keywords etc manually to each image. There is also a keyword suggestion tool which automatically suggests related keywords for an image once you have entered one or two keywords yourself (this is good for suggesting keywords you might have overlooked or not thought of)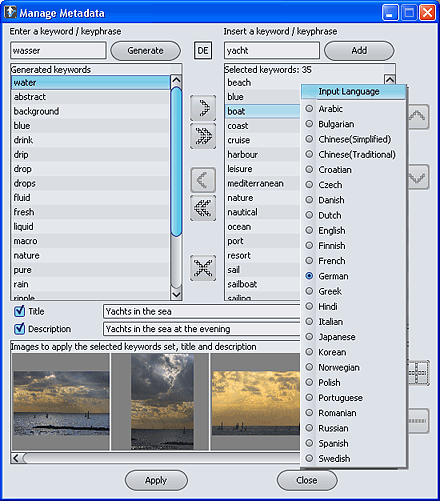 Statistics and search functionality is built in so you can check how each image is selling on all the sites you submit to in one place, and search though images you have catalogued previously.

prostockmaster is available for the PC, owing to it being written in Java it can also be run on the Mac and Linux but setup is more involved.
Conclusion
With only a brief trial of an older version of prostockmaster it's hard for me to pass too much comment. I've not tried the latest version which needs a lightburner subscription to distribute images. With all that in mind it's a reasonable tool. I do wish there were a way to upload to additional sites by specifying your own FTP addresses manually or to upload direct from your own computer.

Tip:
You MUST activate ftp uploads on several of the microstock sites in order for this to software work (many sites do not have ftp upload switched on by default, some sites have a link with 'apply for ftp access' which is activated instantly).
Download Prostockmaster (via prostockmaster.com)
Alternatives:
Photo Keyword embedding software
FTP image upload to microstock sites

Related Posts:
Overview of different methods to upload images for sale