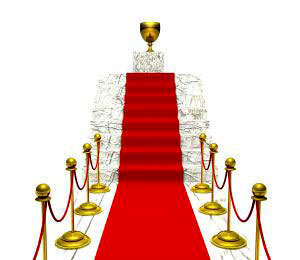 So what is the conclusion? microstockinsider has all sorts of articles and posts with tips and advice, but there is always one question from anyone with a little experience in the microstock industry.... "What are the best sites to upload to?" (also see the buyers perspective)
Uploading to the only the top earning sites will save you a lot of wasted time over uploading somewhere that provides a poor return. The caveat on this is that everyone's portfolio is different, and it might well be that you have a speciality angle on your images such as a focus on 3d rendered business metaphors, this could sell really well on some of the sites, and not at all on the others, landscapes might sell well on shutterstock but not on istockphoto etc. The portfolio I have uploaded to each of the sites that I have performed a long term review is a specially selected generalised sample of various genres of stock images. As they say 'your results may vary'.
I personally would recommend if you are in any way serious about selling your photos as microstock that you upload to as many of our top 10 microstock sites as you can. Most of the work in microstock is in the sorting and key-wording. Uploading can be somewhat automatic apart from the categories the main sites have (hence some of the would-be microstock leaders have dropped this step from their uploads meaning the whole thing can be partly or entirely automated with software).
What We Recommend
First up, you should upload to more than one site. Preferably as many as you can. The results we have collected from our reviews provided a good estimate of the earnings that each site will return for a 'general' image collection, but niece or specialist collections might work significantly better on some micro-stock sites and not at all well on others. We suggest at least the following top 5 sites are on your list to submit work to. (be aware that with at 100 million+ images at each site, acceptance standards are very high for the top agencies)
... view the rest that did not make it into the top 5
How do we come to this conclusion?
The number of images a microstock site is a very good benchmark of it's 'quality' as is the traffic / alexa rankings which show how many people are visiting the site i.e. buyers looking for photos. More important in our ranking is the amount of money we are earning from our sample portfolio which we have submitted to each site. Some of the smaller sites have a smaller portfolio, and this has been factored into the calculations.

View the directory of all the stock photo sites we have reviewed to check out more details about each company.
Related Posts:
"Everyone has a photographic memory, some just don't have film." -- Steven Wright