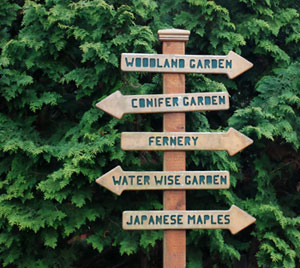 Microstock:insider is a collection of useful articles, tips and ideas to help professional and amateur photographers get the most out of their work by selling photos online
What is microstock? ...you should probably know the answer to that already! Simply put, it's a way that amateur and professional photographers can sell their photos, earning a commission from each photo sold. Millions of photos are licensed for use via microstock, some of the biggest names in the stock photography business operate their own microstock photo libraries, you can submit images too.
We have drawn together a collection of articles and reviews of the major microstock sites and tips to help starting and experienced photographers alike.
Microstock is a great leveller of photographers, even the best photographers get their work rejected by microstock sites, conversely the complete beginner to the photographic trade can start making a little pocket money in their spare time. Gone are the days when you need a large portfolio of images and membership of a professional guild to make money as a stock photographer.
Our Guides
Our help articles are split into three broad topic areas:
(for more advanced microstock user, full time photographer and the hardcore amateur who already knows the basics)
Obviously there is overlap between each topic with some articles appearing in more than one area, but as a professional microstock user I know what it's like reading through an article that wants to explain basics like ISO and aperture before giving me the useful tips on noise reduction software that I want!
Our Microstock Site Reviews
We have been submitting images and collecting information on microstock sites since 2003. We have reviewed all of the leading microstock agencies, for our long term reviews we have compiled data on each site for at least 2 years (up to 8 years for some reviews) to gather all the details on expected sales we need to give you an informed decision about which sites are best. Read our top 10 recommended microstock sites.
Plus: a we have a regular news blog on the stock photo industry featuring all the latest goings on in the business.
The Authors
Microstock insider is run by professional photographer Stephen Gibson, after graduating from the University of Central Lancashire in 1997, Stephen opened his first site selling images online back in 1999. He started uploading his work to microstock sites in 2003 and since then has accrued a great deal of expertise in photography for micro stock, marketing, promotion and work-flow development. Stephen has assisted in launching a number of successful online stock photo business and specialist portfolios, including his own niche stock and microstock photography sites.
Gerald Peake: After graduating from the Bolton Institute of Design, Gerald quickly moved into a design and photography career with the Conran design group, later forming his own company based on the application of photographic images to design solutions. With 25 years of continuous client service in these fields, Gerald is fully conversant with all the benefits of applied photography in the commercial arena.
Editorial Policy & Disclosure
We have a strict editorial policy of keeping articles and site reviews unbiased by financial incentive. We do not accept or create paid reviews of microstock agencies. This site is supported in some part by referral and affiliate marketing systems set-up by a few of the agencies and services we list. It should be clear from our list of top agencies that this has also not been used as a deciding factor in our decision to review or recommend an agency or service. Many of the top agencies we recommend do not pay a referral fee for photographers (our target audience), and several of them pay no referrals at all, yet we still review, compare and rank these sites in the same way.
This site may use Google as a 3rd-party ad vendor, Google use cookies to serve ads on this site, their use of cookie enables them to serve ads to you based on your visits to this and other web sites.
You can opt out of google cookie tracking on this and other sites by reading more about Google's advertising technologies.
Information you submit to us e.g. email address or name when subscribing to our newsletters will not be sold or shared with others except where necessesary to the running of microstockinsider (e.g. the use of a 3rd party email service provider) and where required by law.

If you are interested in submitting articles or guest blogging please use the contact form

Advertising Options
Contact us if you have further questions | View the Site FAQ | Suggest a topic