Microstock Sites - Price Comparison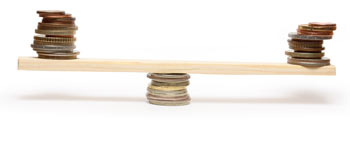 The table below shows data we have collected that relates to image pricing on microstock sites. Many sites offer a credit system, when purchases of larger numbers of credits attracts a discount. Credits often cost 1$, but prices vary. If a site does not offer a credit system we have listed the credit price as $1. Note that some sites offer image subscription services this sometimes makes those sites appear expensive when in fact they may be better value depending on your needs.

We have also drawn a conclusion which sites are best for image buyers.
| Site | Approx. size of photo collection (0 = no current estimate) | Cost of 1 Credit (basic) | Cost of a standard image (1600x1200) 2MP approx | Real US$ Cost of 1 Standard Image |
| --- | --- | --- | --- | --- |
| Albumo (Fantero) | 853548 Images | $ 1 | 1 Credit | 1 |
| Depositphotos.com | 160000000 Images | $ 4.9 | 1 Credit | 4.9 |
| Yay Images | 11000000 Images | $ 4.99 | 1 Credit | 4.99 |
| Zoonar | 3600000 Images | $ 1 | 5 Credits | 5 |
| 123rf | 110000000 Images | $ 1.7 | 4 Credits | 6.8 |
| Bigstockphoto | 96000000 Images | $ 3.5 | 2 Credits | 7 |
| Photodune.net | 1000000 Images | $ 1 | 7 Credits | 7 |
| Adobe Stock | 100000000 Images | $ 8 | 1 Credit | 8 |
| Shutterstock.com | 300000000 Images | $ 1 | 9 Credits | 9 |
| iStockphoto | 30000000 Images | $ 10 | 1 Credit | 10 |
| PantherMedia | 10000000 Images | $ 1.5 | 8 Credits | 12 |
| Dreamstime | 133000000 Images | $ 2 | 7 Credits | 14 |
| ImageVortex | 0 Images | $ 1 | 15 Credits | 15 |
| MostPhotos.com | 28000000 Images | $ 20 | 1 Credit | 20 |
| Photocase | 600000 Images | $ 2.2 | 10 Credits | 22 |
| Total AVG | | | | $9.78 |